Eternal Hosting – Host Like Royalty, forever
Whether you're new to the hosting kingdom, or you're an experienced knight, DoRoyal has been providing everyone with world-class website hosting services for nearly a decade, and now, we're offering a plan with zero monthly or even yearly fees. Pay once, host forever. It's truly that simple.
All About DirectAdmin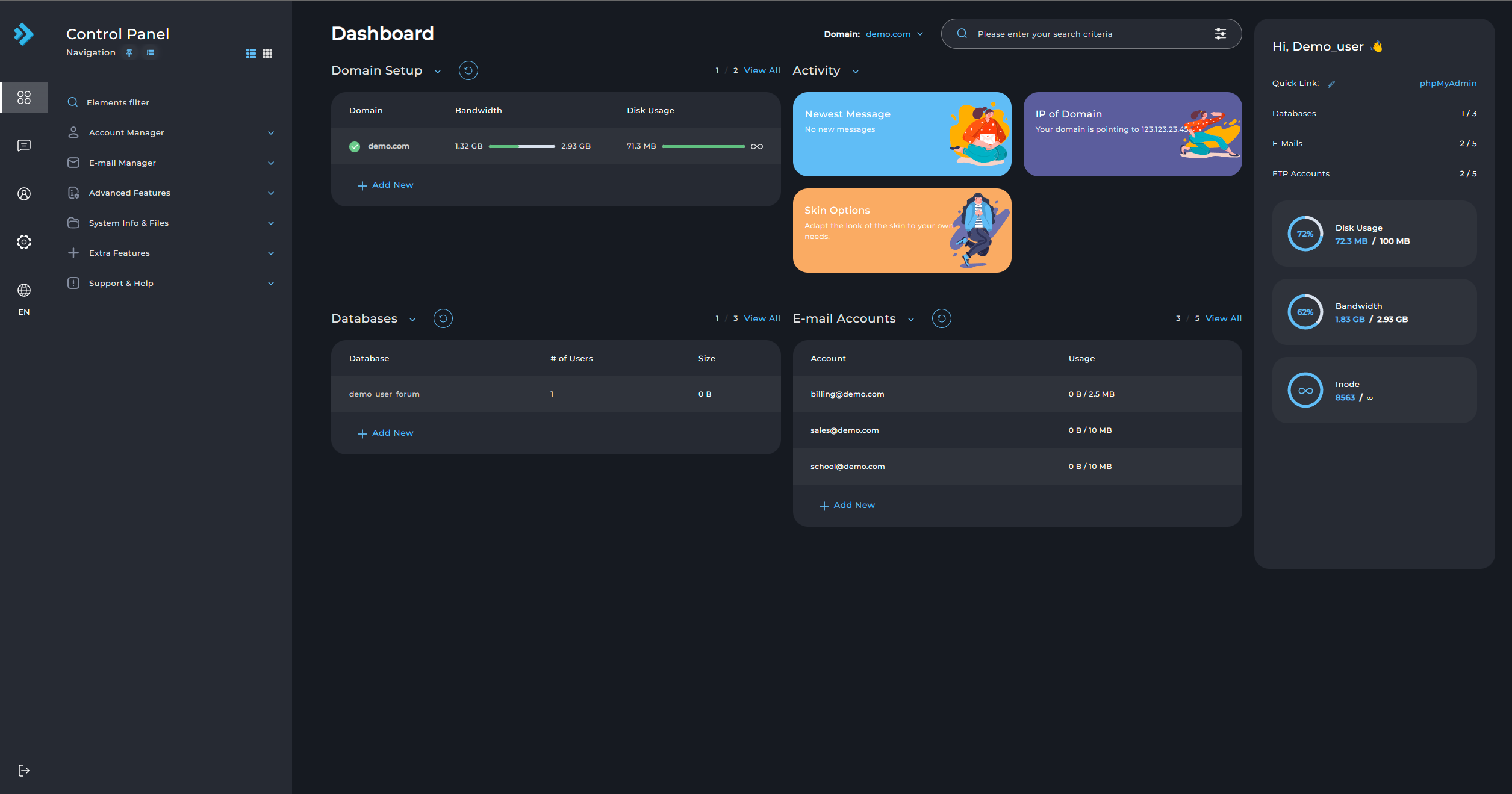 DirectAdmin is one of the web's leading control panels, and lets you easily create and manage your email accounts,  change which version of PHP your website is using,  manage all of your website files and databases, and much, much more!
Script Installer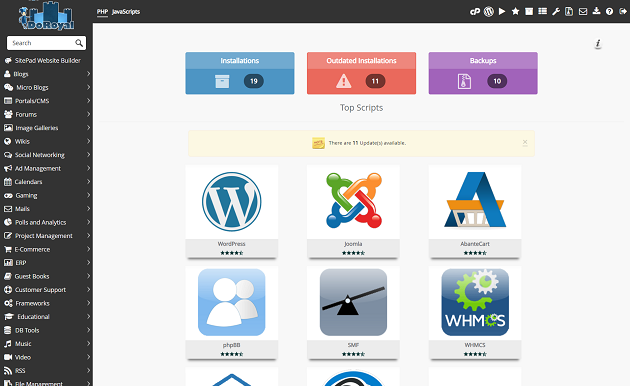 Softaculous is an application built into DirectAdmin that allows for you to easily install, update, and manage, over 300 free web apps and scripts, such as WordPress.
Staging, Made Easy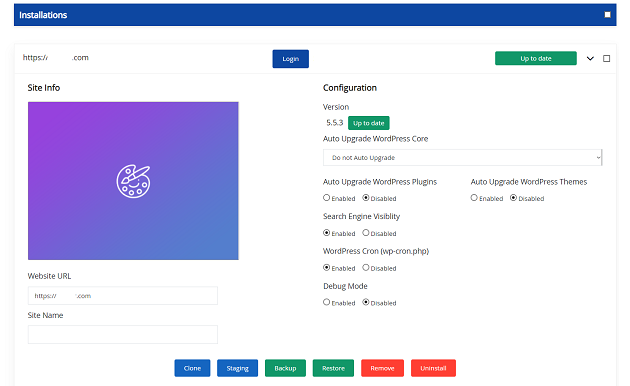 Using the Softaculous WordPress Manager, you can easily manage, upgrade, backup, clone, or stage, your WordPress installation.
Programming & Databases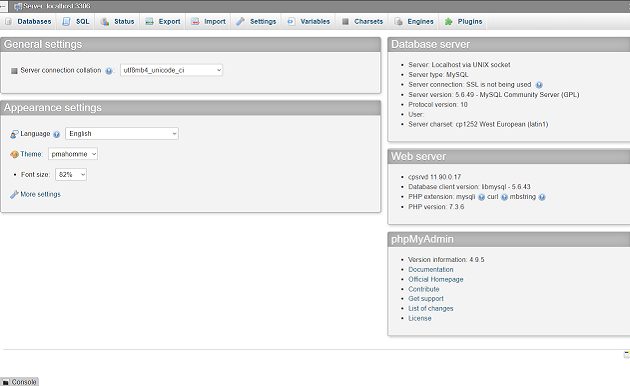 MySQL, phpMyAdmin, PHP 5.6-8.1, Ruby on Rails, Perl, Python, Curl, GD Library, ImageMagick, JailedSSH, Cron Job Scheduling, and of course much more! Feel free to reach out if you have any specific questions. 
Email Features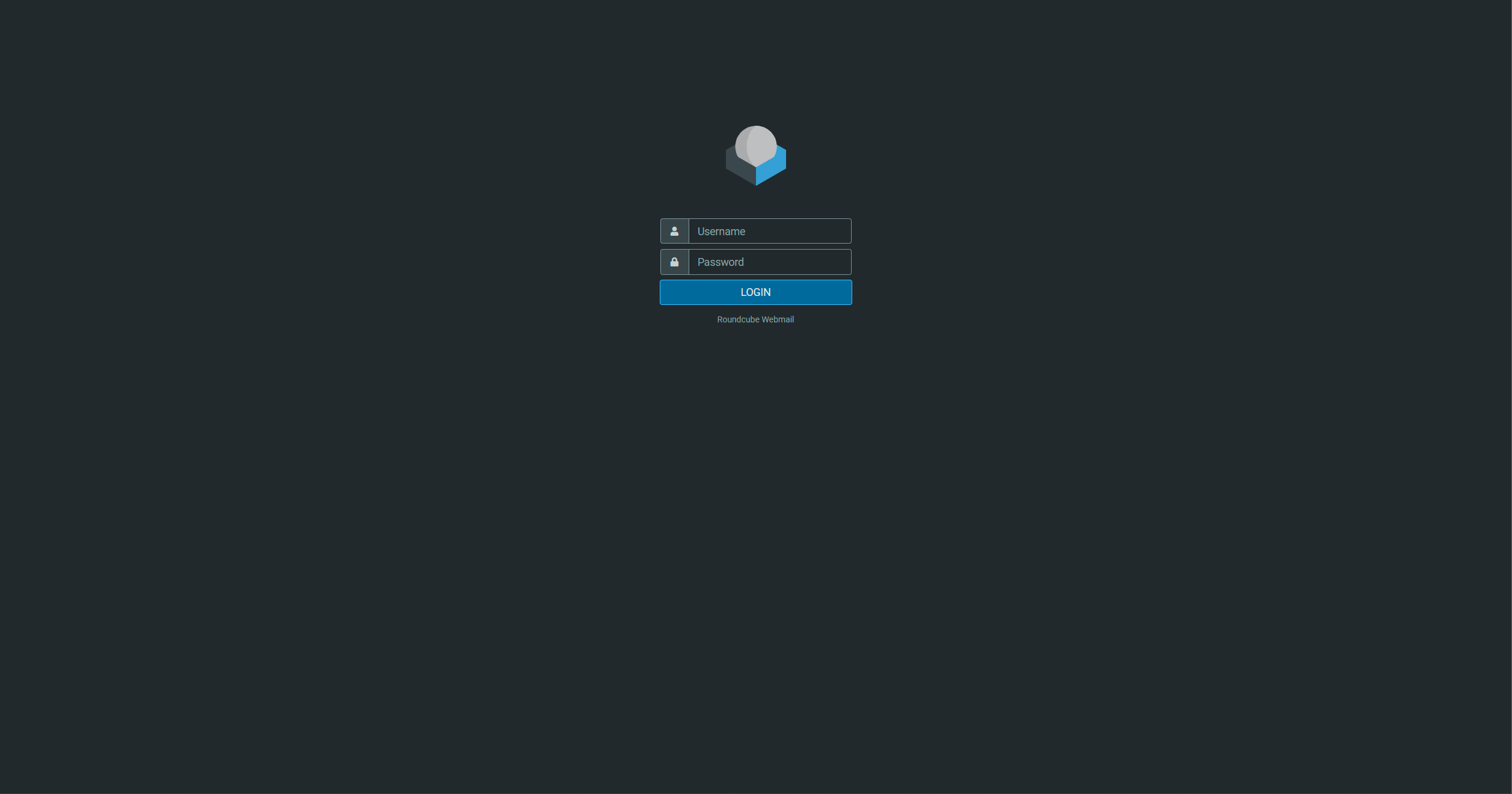 Unlimited Email Accounts
Webmail Access: Horde, RoundCube
SpamAssassin
Unlimited Aliases, Autoresponders, Forwarders
Application Support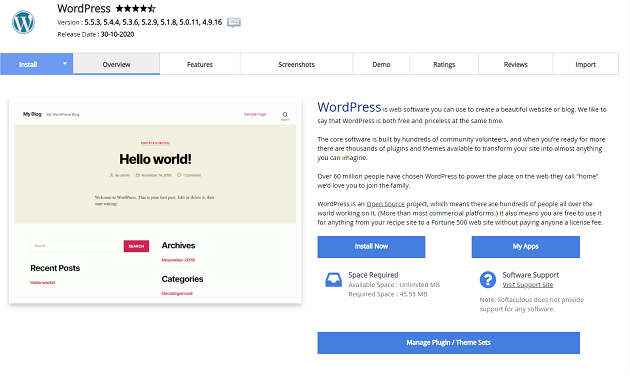 WordPress, Joomla, OpenCart, WHMCS, MyBB, phpBB, MediaWiki, and more. DoRoyal provides support for every popular web application out there.
30 Day Refund Policy
If you're not happy with our hosting services, we will refund you in full within the first 30 days.
99.9% Uptime
We have a pretty good track record of maintaining a reliable hosting network, but if for whatever reason your website does not stay online 99.9% of the time, we will provide you with some form of an account credit.
Quality Support
We are always available to answer any and all questions you may have, and guarantee a 12 hour response time. (the average response time is 45 minutes)
Pay Once, Forever
We know our Eternal Kingdom plan may seem too good to be true. We also know you may have concerns over our longevity. All we can really say, is we guarantee to provide you with a web hosting experience for as long as we exist, and considering we've been here for the better part of a decade, you can trust that we're not going to be going anywhere any time soon.